Tesoros Trading Company Presents:
Free In-Store Performance by Chiwoniso
Thursday, March 19th at 5:30pm


1500 S. Congress Ave.
Austin, TX 78704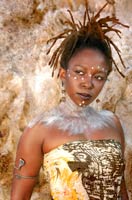 Chiwoniso Live at Tesoros Trading Company


Join us for a free in-store performance by Chiwoniso at our store in the heart of the SOCO entertainment district at 1500 S. Congress Avenue. This special performance will be at 5:30pm this Thursday, March 19th. More information about Chiwoniso is available at her record label's website,
www.cumbancha.com
.
For more information about our current shows, please visit our website,
www.tesoros.com
.
---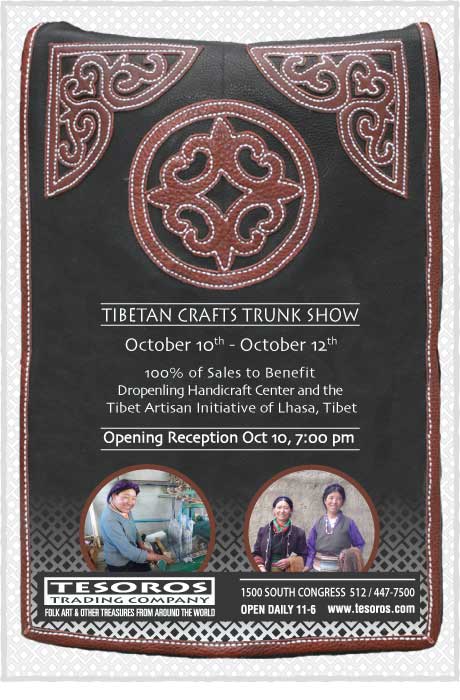 ---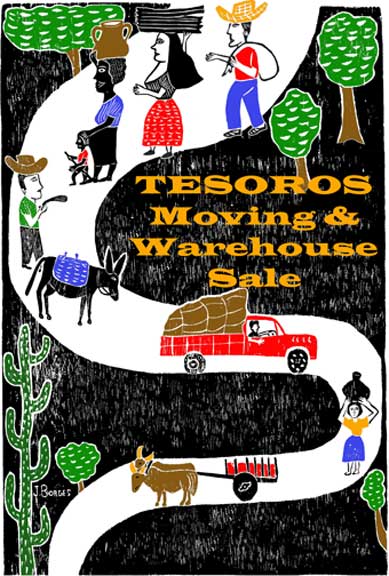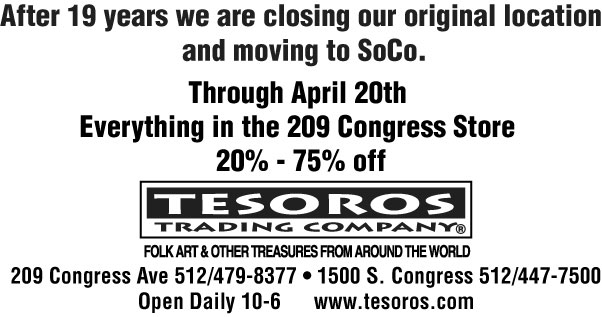 ---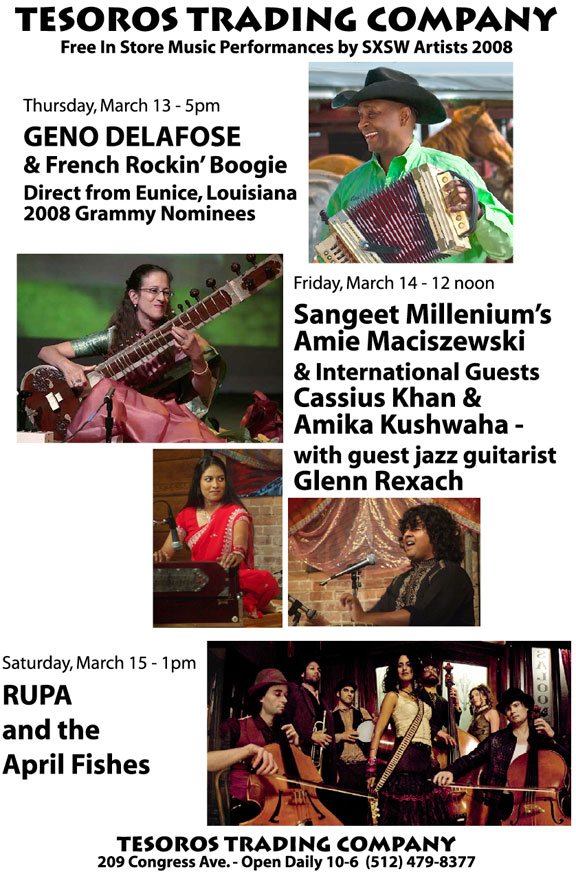 ---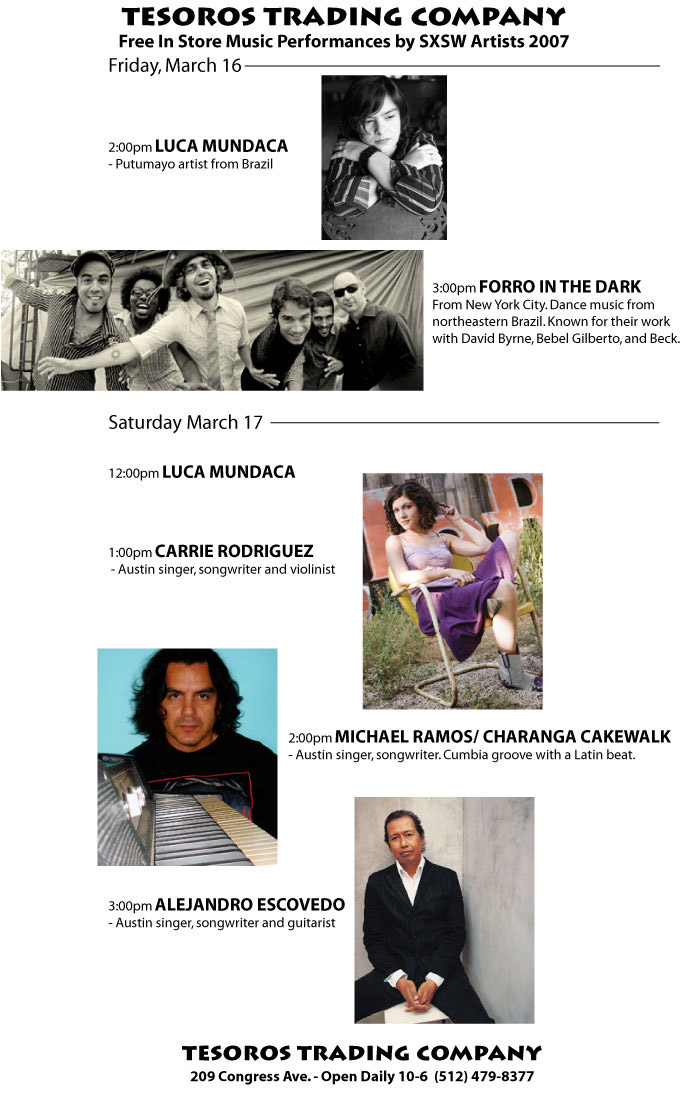 ---
Also Showing New Prints by
Jose Francisco Borges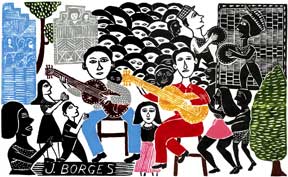 ---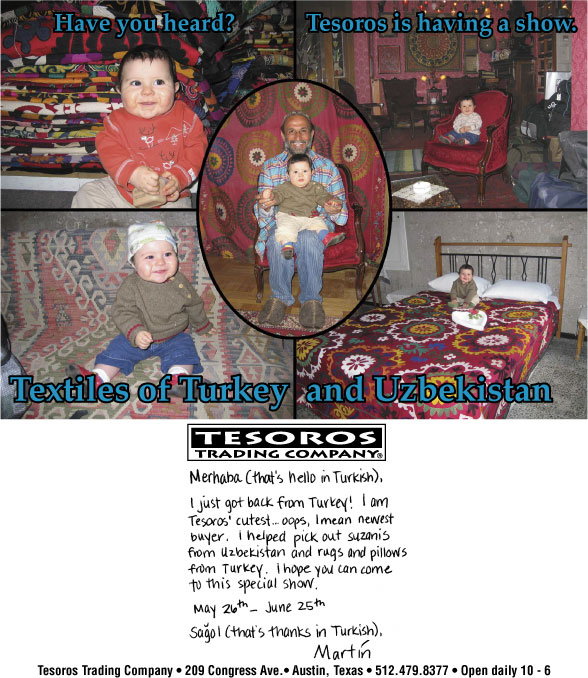 ---
---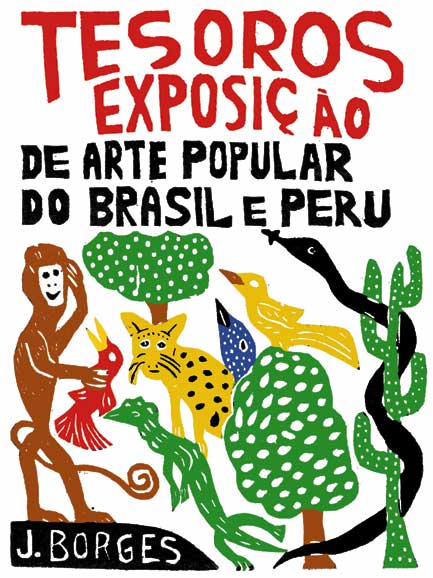 Tesoros Trading Company
Presents a Special Showing
of
José Francisco Borges and his son Ivan Borges
Brazilian Woodcut Prints
and
Javier and Pedro Gonzalez
Peruvian Traditional Saints
José BorgesÕ playful woodcut prints of life in Rural Northeastern
Brazil have made him one of the most renowned folk artists in the world.
Brothers Javier and Pedro Gonzalez come from a family of three generations
of traditional saint carvers in the Sierra Central of the Peruvian Andes.
Through August 15th, 2005
New York Times Borges Article.pdf
---
HOME | DEALERS | CONTACT