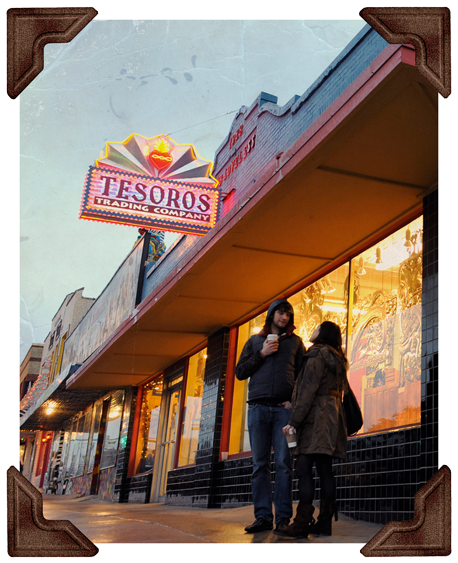 Our store at 1500 South Congress Ave in Austin, Texas is open 7 days a week.

Monday - Saturday 11am to 5pm
Sunday 12pm to 5pm

Occupancy is limited for safety and face masks are required for all.

Private Shopping Appointments may also be made
10am - 11am, Tuesday - Saturday
Contact the store for details: (512) 447-7500.

Tesoros Trading Company is a retailer and wholesale distributor of folk arts and crafts and traditional items from over 20 different countries including Bolivia, Brazil, Chile, China, Colombia, El Salvador, Germany, Guatemala, Haiti, India, Indonesia, Italy, Madagascar, Mexico, Morocco, Nepal, Peru, Turkey, USA and Vietnam.



© Tesoros Trading Company "Tesoros" and "Tesoros Trading Co." are Registered Trademarks.