Contact Us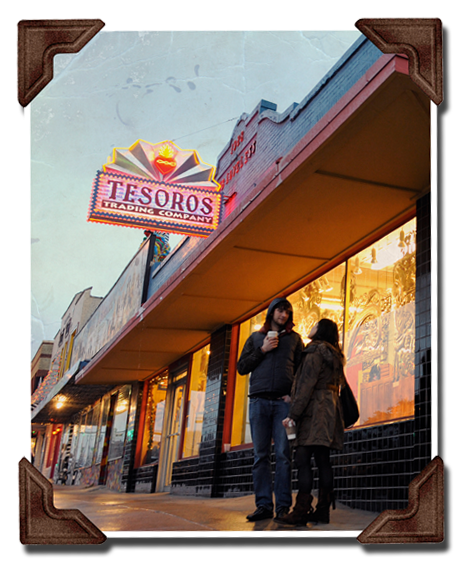 The retail store is located on South Congress, affectionately dubbed "SoCo" by local Austinites. It is full to the brim with folk art, furniture, crafts, Sterling silver jewelry, weavings, handmade clothing and many other milagros. Please visit our store where you can find many of our most popular products.
Tesoros Trading Company®
Retail Store
1500 S. Congress Avenue
Austin, Texas 78704
U.S.A.
Phone: (512) 447-7500 • Fax: (512) 447-7506
Email: mail@tesoros.com
Store Hours:
11-6 Monday-Friday
10-6 Saturday
11-6 Sunday
Wholesale Office:
Phone: 512-479-8341
Fax: (512) 479-0036
Email: mail@tesoros.com

"Tesoros" and "Tesoros Trading Co." are Registered Trademarks.