Tesoros Trading Company
Employment Opportunites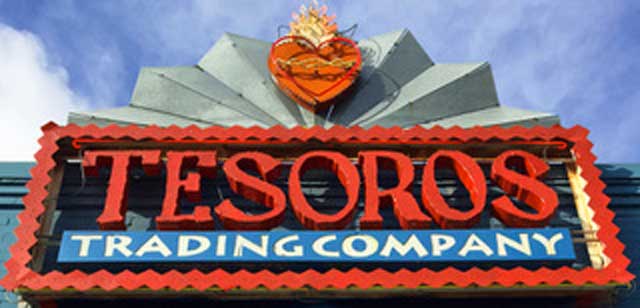 Retail Assistant Manager
Tesoros Trading Company, a local and nationally known retail store since 1989, seeks a full time/salaried retail assistant manager. We are located at 1500 South Congress at Elizabeth Street in the heart of South Congress shopping.
Our goal is to provide an appealing retail environment for interesting folk art and handmade goods from around the world. We make every effort to be a conscientious business, where artisans, customers and employees feel that they are a part of a beneficial/effective circle of trade. Benefits include health insurance, retirement plan and paid vacation. 
Candidates must have the following skills: 
At least 2 years retail management experience, preferably in the arts/food industry
Positive, professional and resourceful attitude
Ability to follow all policies and procedures
Create and maintain an atmosphere geared to achieve sales and customer satisfaction
Maintain a cohesive, cooperative work environment through team building, motivation, and coaching
Ability to multitask and be detail oriented
Ability to manage diverse group of staff and customers
Effective communication skills
Stamina to manage volumes of merchandise
Spanish speaking helpful
Please email resume with a cover letter and three professional references to retail@tesoros.com.
© Tesoros Trading Company "Tesoros" and "Tesoros Trading Co." are Registered Trademarks.