Tesoros Trading Company
Employment Opportunites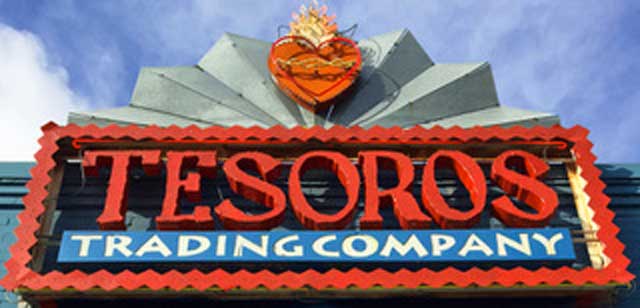 Head Accountant
The position requires fluency in Spanish, which will be used daily in communication with suppliers.
ACCOUNTING
Performing daily/weekly/monthly tasks; this facet of the position is "hands on" from high end accounting functions to low end clerical, answering phones and taking sales orders; whatever it takes to keep the accounting processes functioning, organized, and current.
Current Accounting system uses primarily Sage Pro, with add ons and a reliance on Excel, Filemaker Pro amongst others.
MANAGEMENT
Provide direct support to owner to perform the duties for which he is best suited; provide assurance that the Company and the accounting function will operate without his direct supervision/or when he is out of town. The position requires a proactive approach to improving the Company's operations especially in relation to the accounting function and technology. The person must be adaptive, yet assertive and be able to communicate their ideas. When Owner is out of town, this person will essentially be in charge; not so much in a "boss" sense, but rather in a coordinating sense.
TESOROS TRADING COMPANY
is an Austin based importer, wholesaler, and retailer of handmade products, giftware, and accessories, with about 24 employees. Products are imported from over 20 countries, focusing mainly on Latin America and Asia. Products are distributed to around 1000 wholesale accounts in the United States with limited exports to Europe, Australia, and Japan. Currently there are two retail brick and mortar stores in Austin and Santa Fe. Offices and warehouse are in Central Austin.
For a better idea of the types of products sold and the Company please visit
www.tesoros.com.
Please submit resumes with a cover letter via email to:
jobs@tesoros.com
© Tesoros Trading Company "Tesoros" and "Tesoros Trading Co." are Registered Trademarks.